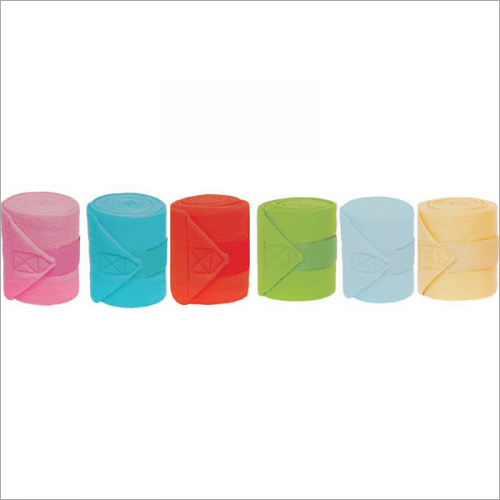 Heavy Duty Polo Horse Bandages
Product Description
Heavy Duty Polo Horse Bandages

Since the beginning of the business in the apparel industry, our company is bringing forth Heavy Duty Polo Horse Bandages for purchase by Indian and international markets. These are utilized mainly when horses perform severe exercise or take part in competition. The wounds remain clean and protected by the bandages from insects and dirt.

Heavy Duty Polo Horse Bandages are available in many colors at Kiron Trade Linkers. Also known as polo bandages, these durable products are made from best-quality fleece. They are quite stretchy in comparison to other bandaging materials. The bandages are needed for the protection of horse during ridden work and others. Also, these provide relief from minor scrapes as well as bruises. Heavy Duty Polo Horse Bandages can be fixed without any padding underneath. They can be also used on the horses, which are stained with the scar tissue. They give comfort and support to animals during they walk or are involved in some other activities.

Customers can get in touch with us to avail these bandages in desired colours.


Contact Us
Hc-23/A, Phase-VI, Focal Point, Ludhiana, Punjab, 141010, India
Phone :+918045475241