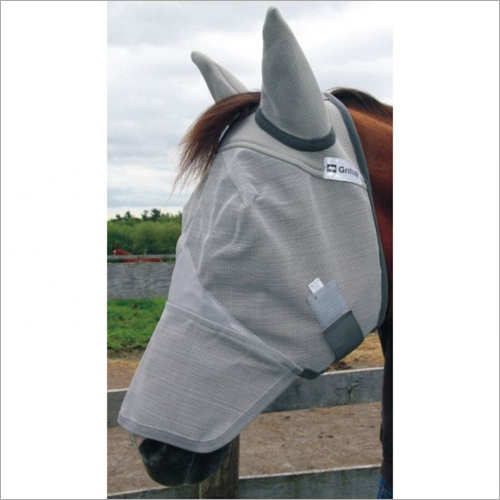 Horse Fly Mask
Product Description
The horse fly mask in the offering is a result of extensive knowledge and experience of professionals, together with cutting edge technology and use of optimum quality fabric. This mask completely protects the horse from extreme weather.


The Horse fly mask, exported and manufactured by Kiron Trade Linkers has been made to protect the eyes, ears and face of horses. It ensures that their face is stay protected from the flies and other insects. Simply, this works as a physical barrier between the flies and horses. Horse fly mask is also used to give them protection from sunlight. Their use ensures the coverage of both skin as well as eyes. This is needed to hide several vulnerable parts of the animal, such as eyes, muzzle, jaw, ears etc. Also, it will cover the foul and painful bites.

Customers can come to us get this horse fly mask in custom size and design.


Contact Us
Hc-23/A, Phase-VI, Focal Point, Ludhiana, Punjab, 141010, India
Phone :+918045475241